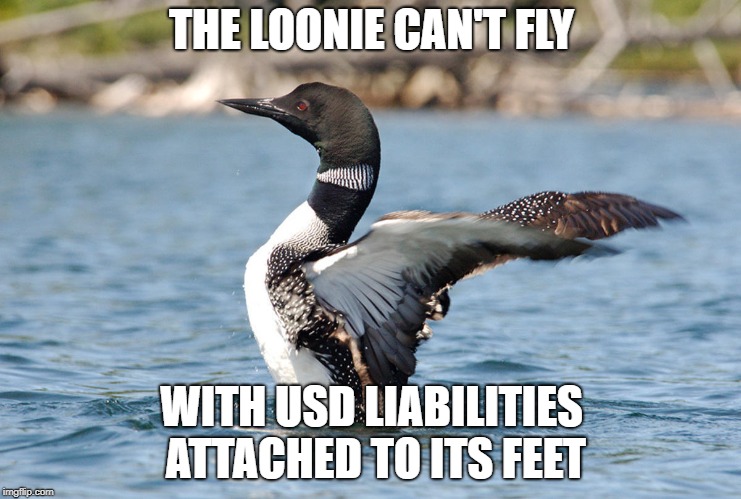 In a recent conversation I almost broke out into laughter when a trader asked me, "do you trade value or momentum?" Yeah, well let me tell you brother...you don't survive in this business by nailing yourself to the cross of a trading dogma. You survive by changing with the regime, identifying opportunities the market is ignoring, and riding the wave when it turns. Once you marry yourself to a philosophy, you're going to be caught with your pants around your ankles when the market changes and leaves your trading style in the dust.
And indeed, when you look at a market that has been completely schizophrenic over the course of the past six months, you need look no further than CAD and AUD.
Over the course of this year, these two commodity currencies have notably underperformed--not only in the DMFX universe...
But also in comparison to a broader set of commodity currencies (I included EUR as a "control").
When you consider the break with high beta carry trade currencies like ZAR (and MXN, which I left out), oil plays like COP and NOK (sure, Norges Bank is hawkish, but come on), and underperformance even against recent commodity EMFX laggards like CLP and RUB, it's time to start sniffing around for other explanations.
A few weeks ago
I picked up on this underperformance in CAD
when there had been some noise in the media to suggest it was due to NAFTA risk. I noted that was little to suggest that this move had anything to do with NAFTA. Since then, that hypothesis has proved to be correct. While the steel tariff/trade war story did pick up some steam, there has been some signs of progress on NAFTA negotiations--one need look no further than the Q1 2018 currency champion: MXN...a currency with a morbund economy and a populist/nationalist leading the polls for an upcoming election!
I rebuilt this regression analysis over a five year period--comparing spot AUD and spot CAD against a basket of commodity prices (metals for AUD, and oil for CAD), S&P implied volatility, and importantly--the spread of 2yr local rates vs. US swaps.
In AUD, you can see these factors have been VERY heavy over the last few weeks. I highlighted the move in spot AUD down from over .80 to .77 with my color crayon.
And similarly in CAD...I highlighted the move up from 1.24 to over 1.30
Source: JP Morgan data
What this data shows us is that there isn't much going on here that we wouldn't expect from the underlying drivers of these trades. But that brings us back to the the libor trade….which has much as I hate to say it, seems to be the TMM2 white whale lately.
That factor model is driven by the spread in swap rates--and US 2yr rates have risen by 20bps in excess of fed expectations, just in the last three months. That has had a material impact on the "modeled" value for AUD and CAD...two currencies for which interest rate spreads are very important.
And thinking more about the fundamentals,
there's even more to suggest that the widening in LIBOR/OIS has been a driver for underperformance in AUD and CAD.
Aussie and Canadian banks are big players abroad. They've made so much money in their home markets they are constantly on the prowl for opportunities in foreign markets--and much of their lending is benchmarked in USD.
Where does that leave us trading these currencies? The regressions show AUD is right on the screws with the model, and CAD is still a touch rich, if anything--and while I'm sure there are those that will suggest that these funding pressures don't have an impact on spot, the direct funding pressure on the banks argues otherwise.
More importantly,
in addition to the usual correlations with DXY, commodity prices and overall risk appetite, keep an eye on funding costs and the libor/ois spread!
A big move in either direction will be a driver, even if there aren't any big changes in monetary policy expectations from the BoC, RBA or Fed.
Shawn
TeamMacroMan2@gmail.com
@EMInflationista